Car Free Day!
Many of the Naked team are able to walk, cycle or skate into work each day. On National Car Free Day, we asked them what benefits they get from leaving the car at home and making their own way in on foot/bike. Not only is it great for you physically and mentally, but it also reduces your carbon footprint, plus saves money, which are both great for peace of mind. It's a no brainer! 
Tony Sampson  
I cycle because it's lower CO2e, keeps me fitter, I'm more alert when I arrive at work and it's quicker when the traffic is busy + very similar journey time under normal traffic conditions.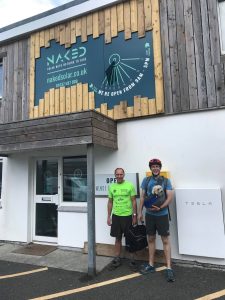 Kieran Somerfield  
I choose to bike to work for a couple of reasons. Ultimately, I do it to reduce my car use as much as possible. It's a great way to kickstart my day as I wake up. Starting with a small, achievable goal sets a healthy intention for the day and biking home allows me to wind down from work. 
Now with my trusty sidekick Rosie in her dog carrier, she can keep me company on the long 10-minute bike ride home.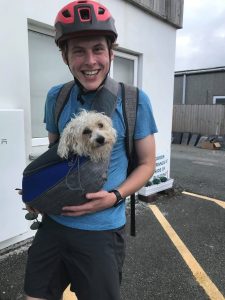 Shelley Sampson  
I like the headspace I get in the morning during my walk or cycle. Makes me less stressed and gets my brain working. Plus, hopefully eventually I'll lose some weight!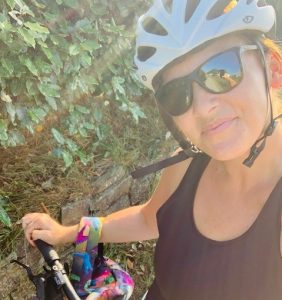 Jake Phillips  
I cycle and skate to work because its much healthier and allows me to get the internal dolphin's swimming before starting a day at a desk. There's also a great sense of freedom and the added bonuses of helping the environment as well as the wallet.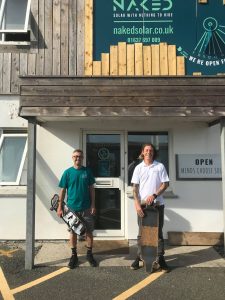 Sam Hallworth 
I skate to work as often as possible; it means I've done something I enjoy with my day before I do something else, I enjoy… Solar!   
Georgia Holder  
I really enjoy my walk to work each day, it gives me time on my own, to organise my mind, ready for the day ahead. I like to embrace the Cornish Coast and I enjoy every step of the way.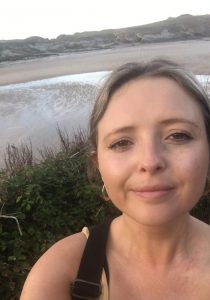 Cycling a mile  
65 g CO2e powered by bananas 
90 g CO2e powered by cereals with milk 
200 g CO2e powered by bacon 
260 g CO2e powered by cheeseburgers 
2800 g CO2e powered by air-freighted asparagus 
Source: Berners-Lee, Mike. How Bad Are Bananas?