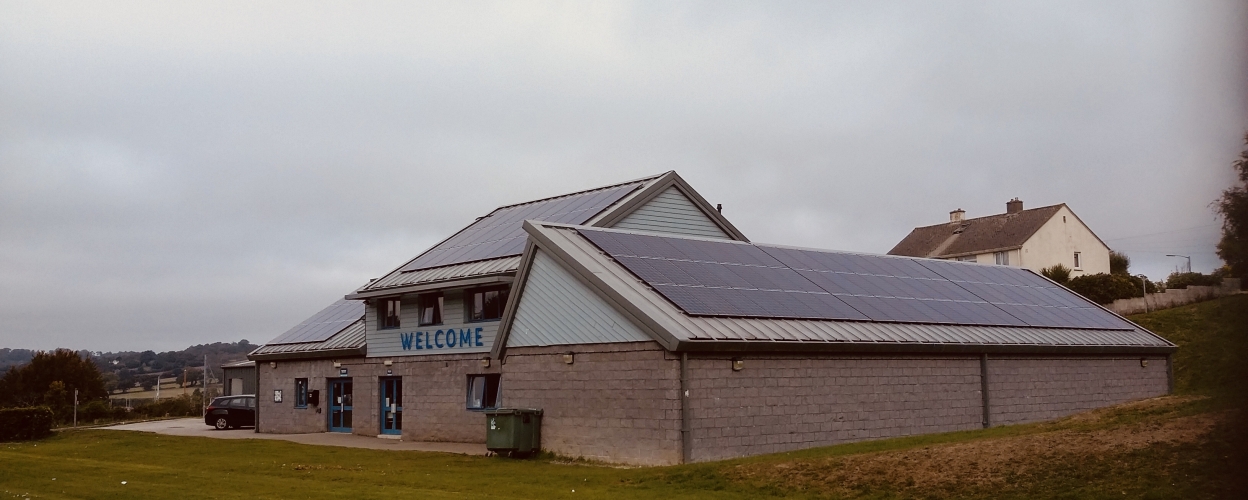 Dracaena Centre
Why they came to us
The Dracaena Centre, based in Falmouth offer a wide range of activities, programmes and services for the local community.  
Their mission is to create opportunities for individuals and groups to develop in a range of ways, the Dracaena Centre is committed to promoting open and equal access to its activities and strengthening the communities it serves 
Dracaena wanted to switch to solar to keep their electricity local and reduce fuel poverty. They created a crowd funder to help with costs – https://www.crowdfunder.co.uk/solar-for-dracaena 
How we helped
Working with various community energy suppliers, Naked Solar were able to supply a PV array that suited the brief to reduce electricity bills at the right price. Fal Energy Partnership (FEP) is a community energy company who have been helping the Dracaena Centre. By funding the installation, Fal Energy provide the Dracaena centre with cheaper electricity than they would get from the big suppliers meaning the centre can then spend the money they save directly on things that benefit all the lovely people who use the centre. 
In 2018 they were able to install solar. 105 x 285 watt Q Cells solar panels were installed resulting in an array of 29.9kW's which is expected to generate over 32000 kWh's of green electricity every year. An impressive 23% Return on investment and a 4.6 year payback makes the centre a perfect example of how solar can benefit your business or community project. 
Q Cells
Hanwha Q CELLS Co. Ltd., is one of the world´s largest and most recognized photovoltaic manufacturers for its high-quality, high-efficiency solar cells and modules. It is headquartered in Seoul, South Korea (Global Executive HQ) and Thalheim, Germany (Technology & Innovation HQ).
The innovative Q.ANTUM cell technology from Q Cells makes the new high performance module Q.PLUS  the ideal solution for any application. The world record cell design was developed to deliver maximum output in real weather conditions – also during low-radiation and on clear, hot summer days. 
| | | | |
| --- | --- | --- | --- |
| Power generated every year | 32123 kWh | | |
| Return on investment | 23% | | |
| CO2e reduction | 19,363 kg / year | | |
| Installation cost paid back in | 4.6 years | | |
| 25 year profit | £124,109 | | |