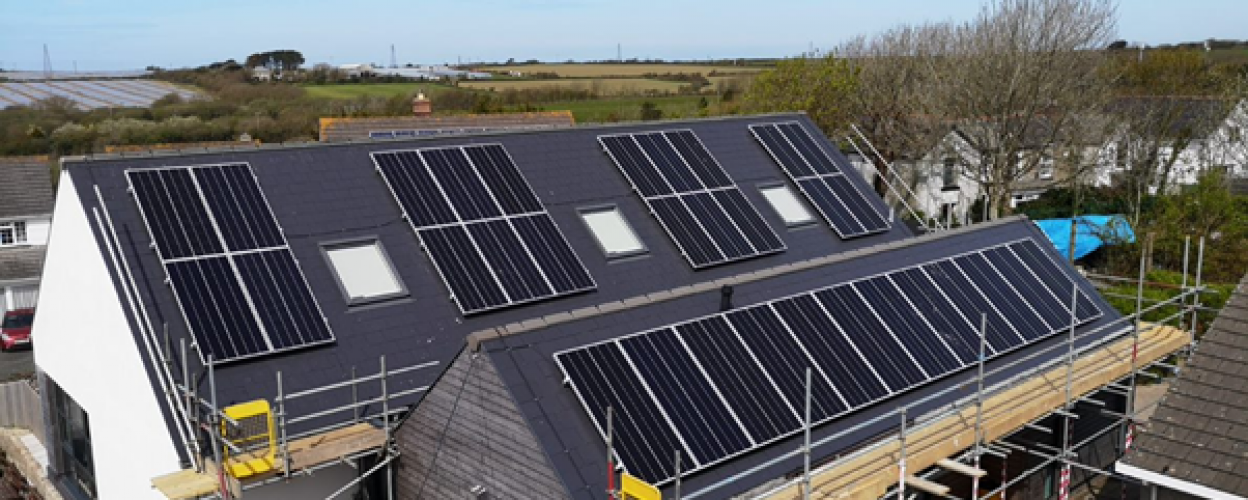 Connor Downs Academy
Why they came to us
Connor Downs Academy is a Primary School based near Hayle, Cornwall.
The academy were fortunate to receive a grant awarded to the Friends of Connor Downs for installing solar panels to secure and promote a sustainable future for the Academy.  The solar panels compliment the Rainwater Harvesting System as an additional resource when teaching the children about the weather, environment, and sustainability.  The project has benefitted the school with significant savings on the electricity bills allowing money to be spent on extra resources to support and enhance the children's learning; reduction of CO2 emission, combating climate change; communicating the benefits of sustainability using a working example of the solar panels; inspiring the wider community to take action to address climate change and environmental issues.
How we helped
Working with the Academy we were able to show them several different systems which would be within their funding budget.
They opted for 45 x SunPower 395W Commercial panels and a SolarEdge 15kW inverter.
Sunpower
All SunPower residential and commercial panels are backed by the industry-leading 25-year coverage of the SunPower Complete Confidence panel warranty*. Each panel is manufactured with the absolute confidence to deliver more energy, reliability and savings over time—and reinforced by extensive third-party testing and field data from more than 35 million panels deployed worldwide to ensure you get the best warranty available and complete peace of mind.
SolarEdge
In a PV system, each panel has an individual maximum power point. Differences between panels are unavoidable in commercial installations. With traditional inverters, the weakest panel reduces the performance of all panels. With SolarEdge, each panel produces the maximum energy, and mismatch-related power losses are eliminated.
| | | | |
| --- | --- | --- | --- |
| Power generated every year | 19254 kWh | | |
| Return on investment | 22% | | |
| CO2e reduction | | | |
| Installation cost paid back in | 4.9 years | | |
| 25 year profit | £93,213 | | |
'The installation of the solar panels at Connor Downs Academy has been instrumental in educating our school community on the importance and value of renewable solar energy as part of dealing with the climate crisis.  Along with reducing energy costs, the solar panels have reminded us that we can work collaboratively to reduce greenhouse emission and to limit our collective dependence on fossil fuels.  The sustainability of the solar panels provides long term environmental benefits to the school community.' Mrs J Eddy, Head of School